F O T H
2783 Mt. Comfort Rd.
Fayetteville, Arkansas 72704
Fayetteville, Arkansas 72701
Email: church@fellowshipofthehills.org
Sunday; Worship Services – 10 AM
Wednesday; Adult Bible Study – 7 PM
Wednesday; Youth Group – 7 PM
Meet our Social Media Director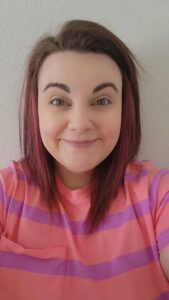 Reagan has been attending FOTH for 8 years. She helps to maintain all social media platforms and our website. She focuses on content creation, social media mapping and execution, and oversees the production of content across all platforms. She is passionate about FOTH and driven by her ability to create and share church-related content to reach and impact the community.